Ok, took me awhile to find a transmogrification set for Wassa but I think I found it. I mostly wear druid gear for RP (feathers! <3 ) so I wanted similar for a mail set, and I found a druid kilt that comes in mail too!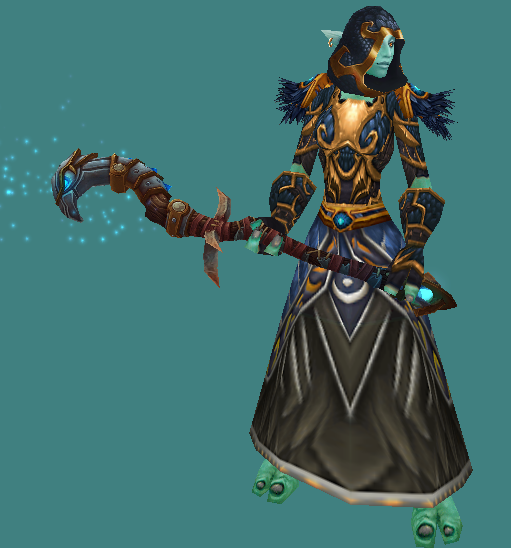 Helm:
Hateful Gladiator's Chain Helm
Shoulders:
Grunt's Pauldrons
Chest:
Hateful Gladiator's Chain Armor
Gloves:
Hateful Gladiator's Chain Gauntlets
Belt:
Sash of the Grand Hunt
Pants:
Stormsong Kilt
Weapon:
Devotion
Which I already use for my RP set.
Blue is a color Wassa never really wears, I mostly have green RP gear with red battle gear, but I'm liking it. Also it's odd for me to hide Wassa's hair but I love that cowl. I just wish
this style helm
came in mail too.
Still looking for a good bow. My
Thori'dal, the Stars' Fury
matches perfectly but I won't be able to use that, and I sold my
Lohn'goron, Bow of the Torn-Heart
long ago before I transferred so I don't think I can have a GM restore it, but I'll try.[/color]