Loethlin wrote:
I'm offended on Merlynshade's behalf.
Where is THEIR credit? They composed the list you shamelessly copypasta (and without even explanation on the asterisks), with no regard to the time Merlynshade put into it.
I added their name to the bottom of the list. I do apologize that I did forget to credit the person who composed the list. For you being offended I think you look to far into small / minor matters. Instead of being glad that there is a new post, you'd rather be offended. A mere "Hey make sure you add "Merlynshade" name in to that. But, I can also call the now since I've just added a name to it they didn't compose the most updated list. But nonetheless I'll add his name to avoid people getting "offended."
As to Merlynshade, I do apologize for forgetting your name. That was my mistake and please accept my apology. I've dated the list w/ credit to you.
_________________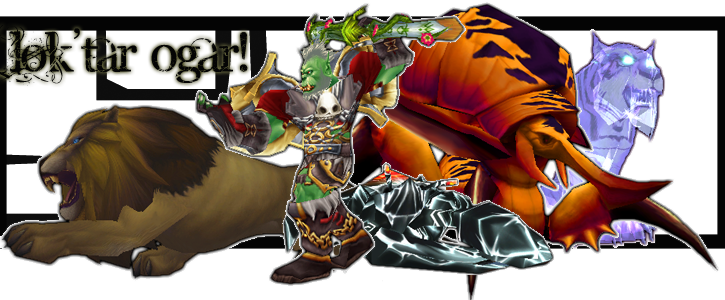 ~ Thanks Nili for the Sexy Signature ~