Day 26

Pinkerton what arE YOU UP TO
So yeah. This is a thing. Two new dragons back to back. Had this come first I would have stockpiled the apparel. Well then.
Rolled a 10, meaning Wildclaw. Meet Verbena!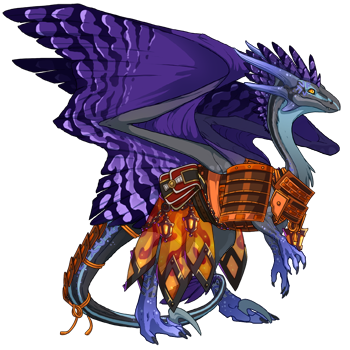 Now normally I'd have bought a triple basic to make giving genes easier. However the only triple basic wildclaws on the AH for treasure were all 99k, which kinda defeats the point of getting the cheapest dragon available. I could've bought one with gems but decided I'd rather hold onto those given how much harder it is to earn them on UmbralHart right now. So it was down to this little lady and
her sister
for 5500t. Scries are still appreciated (and for Aster too!) if anyone feels like playing around

( <- also yay thanks Wain for bringing back the hug!)
As for the familiar. I'm humming and harring over outright keeping familiar drops from Pinkerton and only roll for coliseum drops. That said, I rolled just for fun and got a 4 anyway. So Verbena's coppercoil creeper will also be joining us!
So many new characters.
As a side note I finally updated the index page! If anyone hasn't seen it, I keep a cast list in the second post updated with links to each clan member for easy viewing and an index for writing and art posts in the third. I have also been adding links to following chapters in the writing posts for anyone who'd like to reread and skip all the in between stuff. At some point I plan to do the same with WoC too.
Also! I'm making a new rule (I know I'm sorrryyyyyy) regarding writing. Since some days I have no inspiration, or simply need a break, and Pinkie has been denying me the ability to level my team I get the choice now of writing as normal or running the coliseum using the item's rarity to determine how long for:
1 star = 10-20 rounds
2 star = 20-30 rounds
3 star = 30-40 rounds
4 star = 40-50 rounds
5 and rainbow star remains reader prompts, though I also either give you the option of forcing me on a death streak or I'm forced to run a death streak if no one participates. Leaning towards giving you the option to make me do it but at the same time 5 and rainbow star quality items tend to be rare anyway