Gorgrond looks like it's been updated as well, but I don't have time to check it all tonight.
A couple of things of interest:
- Iron Horde Battlebeast has changed looks :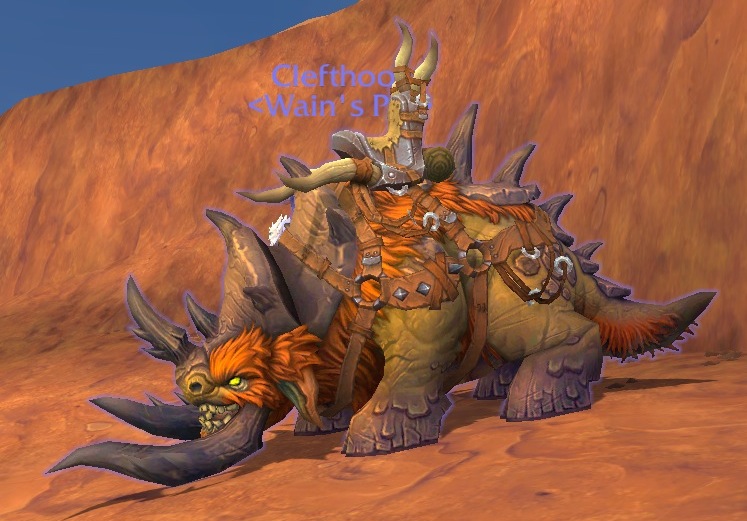 ...which looks really cool and means at least four colours of saddled clefthoof are now tameable.
It's probably also my favourite colour for the saddled looks

Again, this is Mr Feasel's work!
- I hadn't noticed before but there are Iron Wolf mobs in The Pit that use the "Iron Horde wolf" armoured wolf model. They're being ridden by orcs but are separate mobs and can be beast lored. They're NOT currently tameable, but they're also level 101 so the point is moot for this expansion. Still, cool to see them! I need to get a pic added to Petopia, so the thumbnail is currently blank.
_________________
Shaman avatar by Spiritbinder.