One of my biggest graphic concerns at the moment is that Blizzard seems to have changed their anti-aliasing settings for WoD (anti-aliasing, or AA, is what reduces jagged edges in game). I'm not
super
technically savvy on this, so this will be a very basic explanation, but I'll do my best.
Currently on live WoW has MSAA, the multi-sampling option you can see in your graphics settings. It's been that way forever. Now understandably a lot of people can't run with maxed settings, but for those who can MSAA makes the game look lovely. I run WoW with 8x multisampling, which gives the edges of models a nice smooth finish. Here's a comparison with and without multisampling:
MSAA:
None: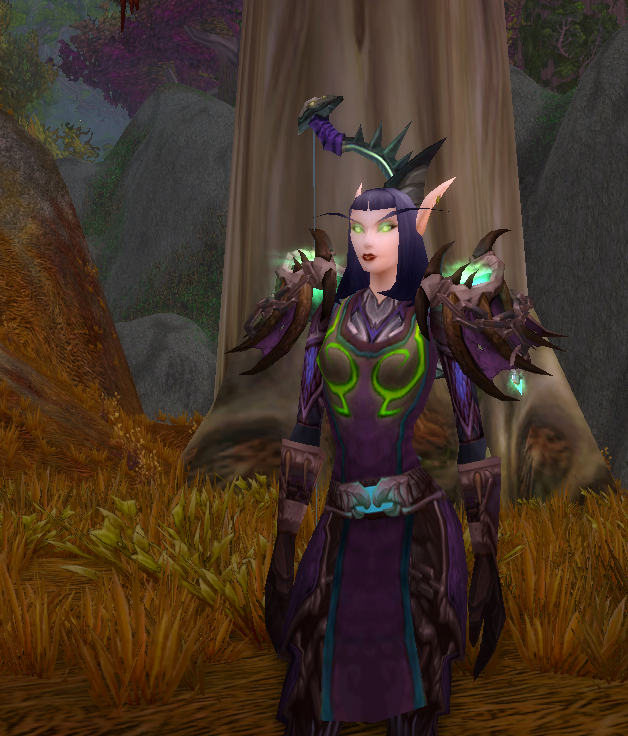 See how much better it looks? In the second you have those ugly pixellated edges.
In beta, the new options (FXAA and CMAA) don't even come close to the level of polish that MSAA gave. FXAA basically just makes everything blurry to cheat and "smudge" edges, it's a really cheap way of anti-aliasing imo and it looks terrible. CMAA doesn't have the blur but it still doesn't give the same quality that the old MSAA option did. Even with everything maxed in beta I'm really disappointed with the visual jaggedness.
FXAA: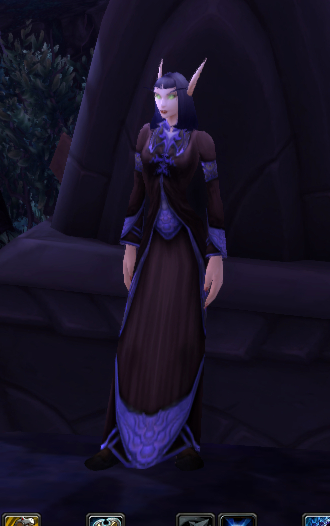 CMAA:
I'm just going to be really upset if we don't have some way to preserve the quality that MSAA gave. I like playing the game with the highest graphics settings and right now in beta I'm just cringing every time I have to look at anything close up because of the hard edges. WoD is turning out to be one of the most beautiful expansions yet and it seems a shame for it not to have a good AA option for those who can run it.