So... I believe this is new?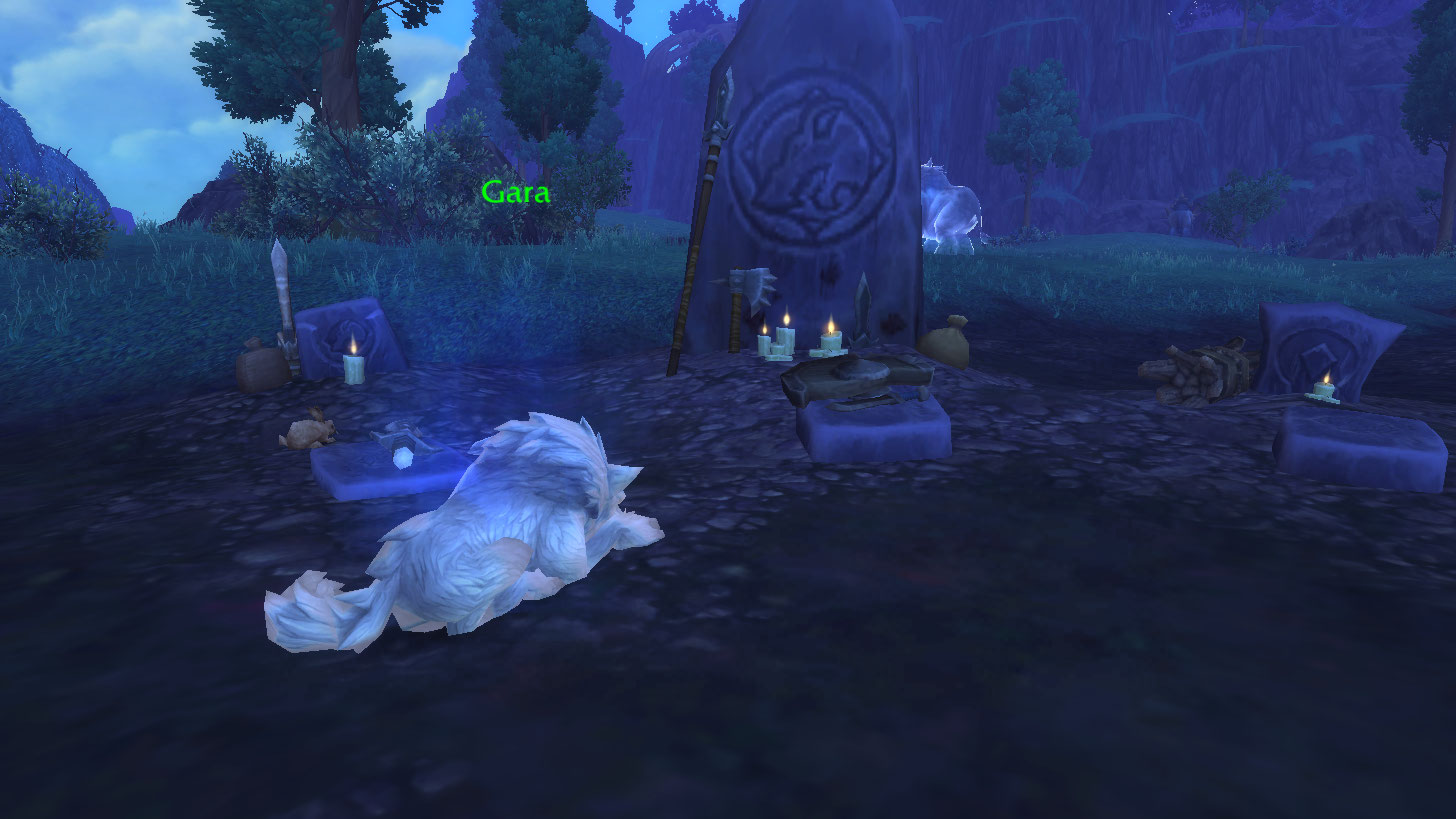 At The Burial Fields in Shadowmoon Valley there's a spirit wolf named Gara lying with some graves and the entire thing is terribly depressing and is making me cry but it's very interesting in that you can interact with her, but you can only scratch her behind the ears in Beast Mastery spec. Now, I have only tried Beast Mastery and Marksmanship, but I'm assuming this is a BM Hunter only thing and I would love to see other classes/specs test this out. So far nothing happens when I scratch her behind the ears. I've tweeted Jeremy about this and I'm hoping to get some clues from him.

I've been running around The Burial Grounds a lot just because I feel like there's a lot of mysterious things going on and today is the first time I've ever seen Gara.
Talking to her in BM spec:
Talking to her in Marks spec: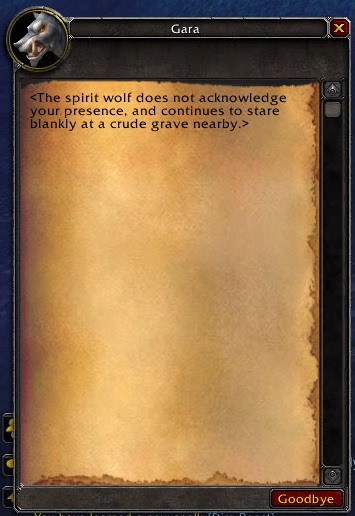 And her location on the map: