I've mentioned in other threads my concerns regarding the new antialiasing methods and full screen glow in beta. I suspect the latter is responsible for the eye discomfort I experience after playing the beta for 45 minutes to an hour.
Whether it's glow, the new antialiasing methods, or both, characters, objects, terrain and such all seem to have a more blurred or fuzzy appearance to them in my opinion. The other night, I decided to try to take some comparison screenshots to try to see the difference between live and beta side by side. I re-copied my Tauren shaman over to the beta server and tried some shots in a few different locations in Thunder bluff, trying to match the location, camera angle and character pose (why do idle animations always seem to kick in over and over when you're trying to get a standing shot?). I've uploaded one set for comparison purposes.
Here's Klarisse standing in front of the bulletin board in Thunder Bluff on the live server: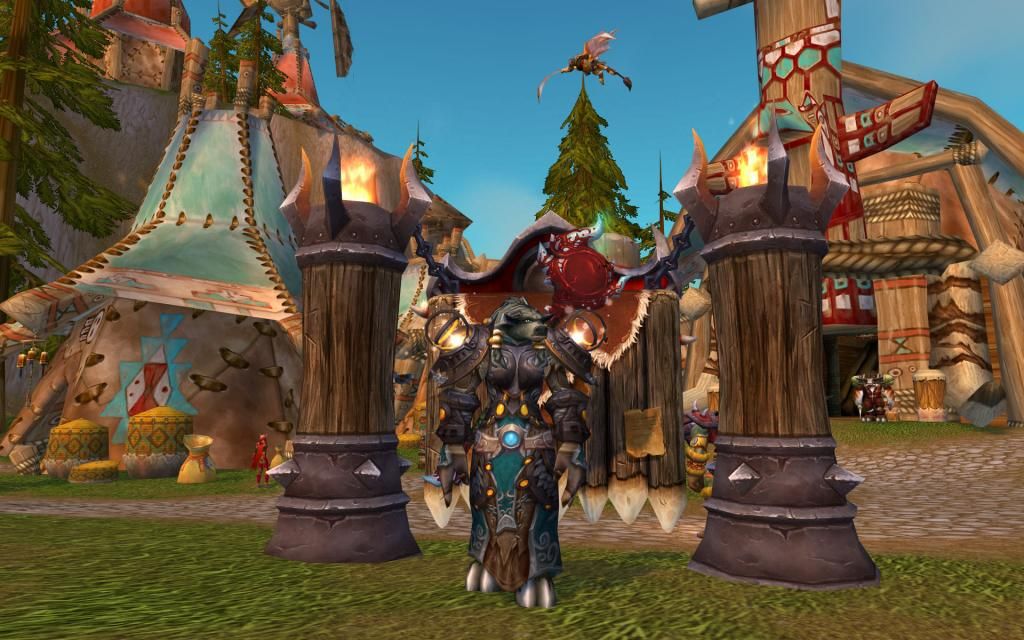 And here she is in about the same position on the beta (even got the same idle animation).
The one thing I forgot to do was to change the assorted graphics settings before taking the live screenshot. On the beta, everything is set to Ultra by default. On live, I have a number of them set one notch lower just to help out when raiding. The antialiasing in the beta shot is the default setting (CMAA I believe). To me, there's a noticeable difference. It seems especially apparent in the bulletin board itself. The logs and paper on it look much sharper (at least to me) in the live version. The colors in the beta shot also seem a little washed-out.
It may just be me, but I find myself thinking the current graphics actually look better.