Here are Petopia's model shots for Legion so far.
Not all of these may become tameable. Some of the shots I took just in case, or purely because they were cool-looking creatures.
Click on the thumb to see the full sized image.
Please do not use these images on your own website without permission, or at the very least acknowledging the source.
INDEX
[table=border-collapse:collapse; padding:0px 40px 10px 0px; background-color:#F3F4F9; line-height: 170%;][tr][td=3,padding-left:0px;color:#004000;font-size:110%;text-align:center;]
New Families
[/td][/tr]
[tr][td]
[td]
[td]
[table=border-collapse:collapse; padding:0px 40px 10px 0px; background-color:#F3F4F9; line-height: 170%;][tr][td=3,padding-left:0px;color:#004000;font-size:110%;text-align:center;]
New Models For Existing Families
[/td][/tr]
[tr][td]
[td]
[td]
[table=border-collapse:collapse; padding:0px 40px 10px 0px; line-height: 170%;][tr][td=1,padding-left:0px;color:#004000;font-size:110%;text-align:center; background-color:#F3F4F9;]
New Skins for Older Models
[/td][td=1,padding-right:100px;][/td][td=1,padding-left:0px;color:#004000;font-size:110%;text-align:center; background-color:#F3F4F9;]
Other Interesting Models
[/td][/tr]
[tr][td=1,background-color:#F3F4F9;]
[td][/td]
[td=1,background-color:#F3F4F9;](May not be tameable)
Axebeaks, Mechanical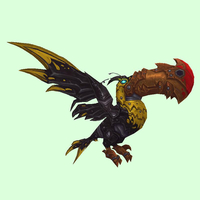 Chickens, Mechanical
Two models. We know that the one without the rockets is tameable but there's so far no sign of the other.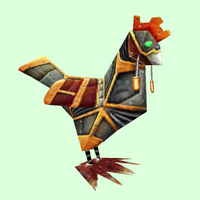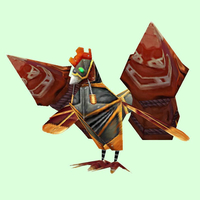 Gorillas, Mechanical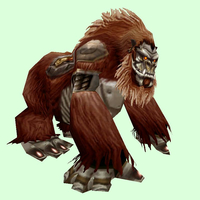 Mechanostriders
I'm only including the basic model, which looks more like a beast, but the epic model is not beyond possibility. Both use the exact same set of skins.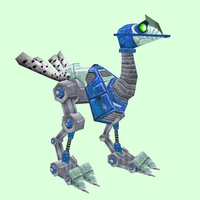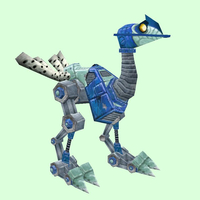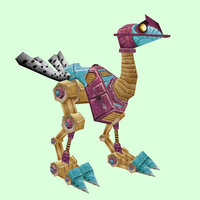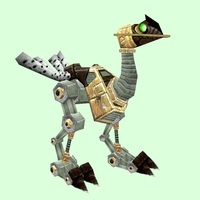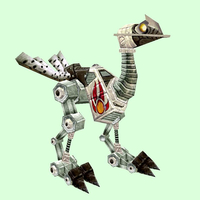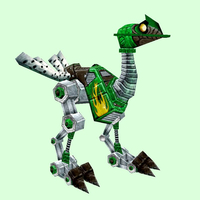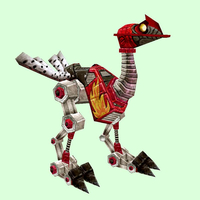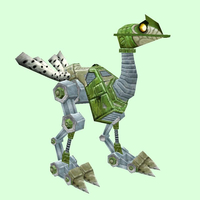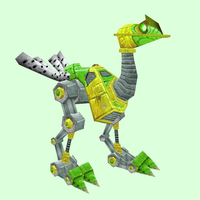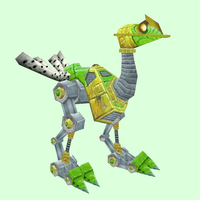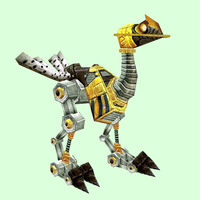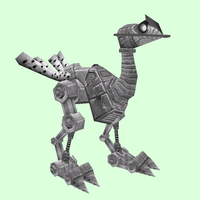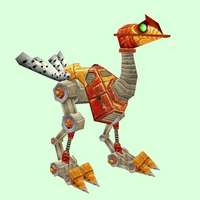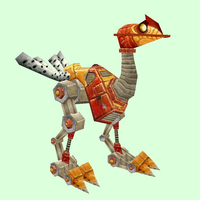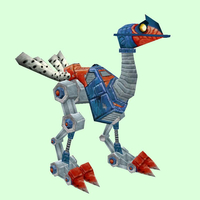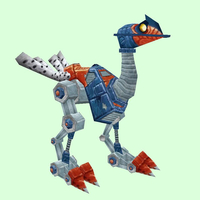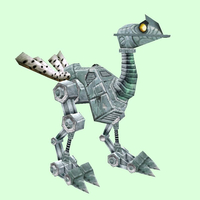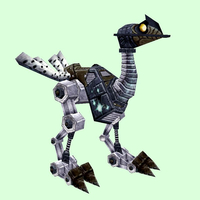 Rabbit, Mechanical
Gnome Hunters will start with a pet of this model.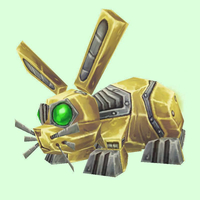 Scorpids, Mechanical
The Iron Juggernaut boss and mount models.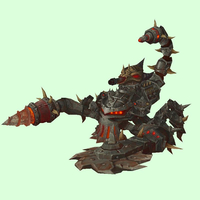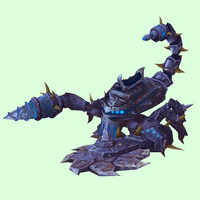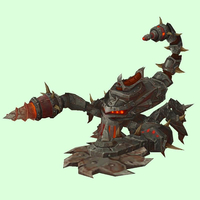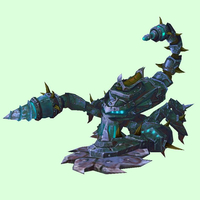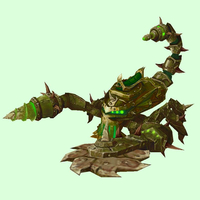 Sheep, Mechanical
A lovely new robotic sheep model. It's replacing the old one entirely.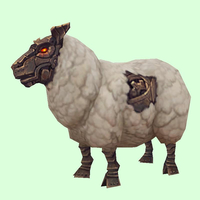 Squirrel, Mechanical
A brand-new robotic squirrel model that is a higher quality update / replacement for the old one, just in time for taming!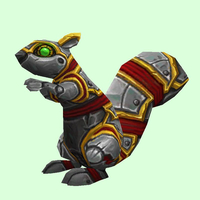 Wolves, Mechanical
This cool robotic canine is tameable in the new Mechanical family. We've seen at least one (black) in the game, and another (red) datamined.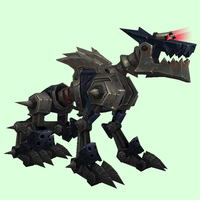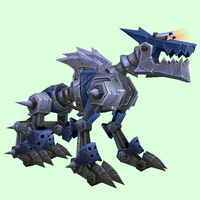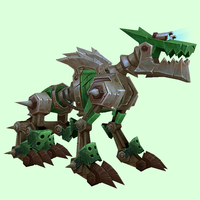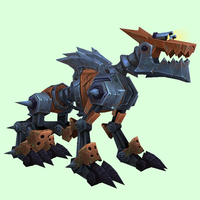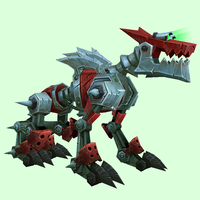 Mana Sabers
This is a non-mount model based on the Store mount. Data suggest that these will be tameable in a special "Mana Saber" family of their own, which is currently surprising as they'd form a very tiny family. The new skins could be used on the mount (which uses a wild skin as its base, with a separate skin for the saddle etc.), giving us more potential mounts as well...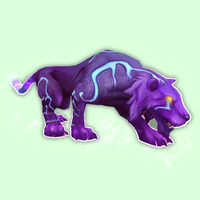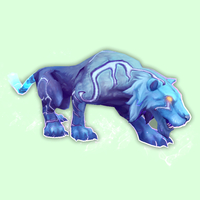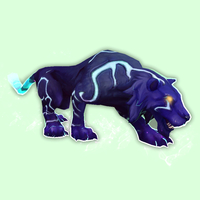 Yaks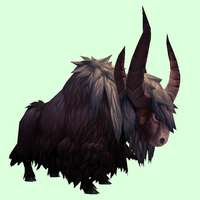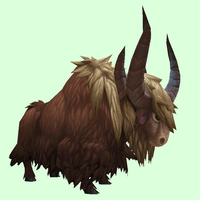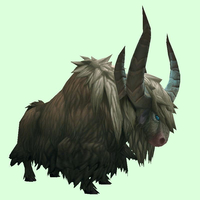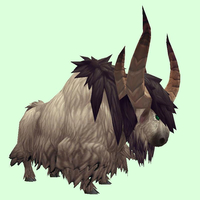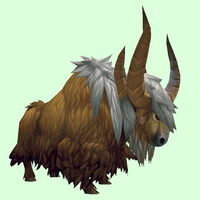 Musken
"Musken" seems to be a contraction of "musk oxen". These guys have a more than passing resemblance to yaks, but with way more horns. Along with yaks and shoveltusks they form the new Oxen family.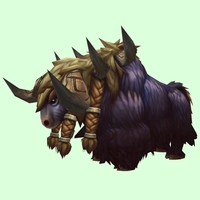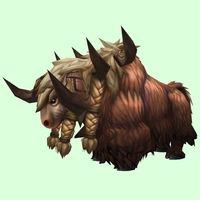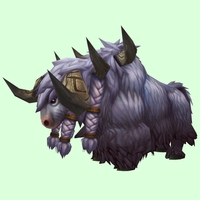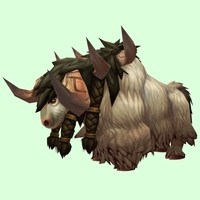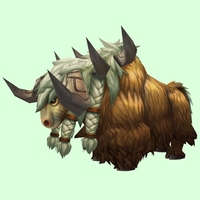 Shoveltusks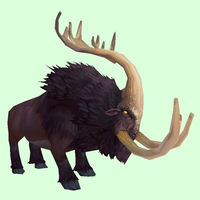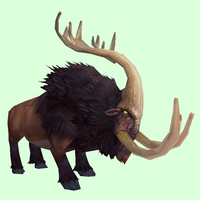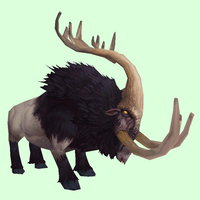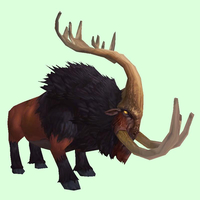 Kodos
Kodos are now tameable in the Scalehide family. There's one shiny new model which is an update of the original and is being used to replace it in older zones. The only colours so far are the same three that existed for the old model but hopefully we'll see some new ones before launch. The new model really is a beautiful and faithful update and it would be great if it had more than three skins.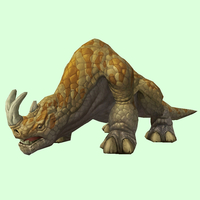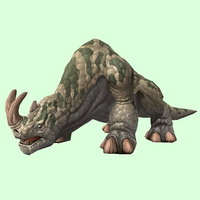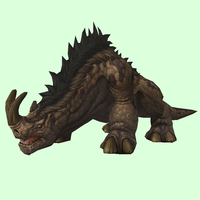 Mushan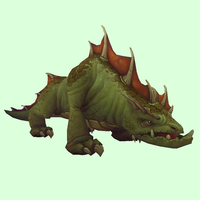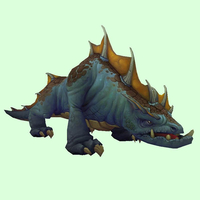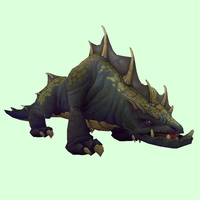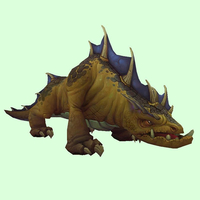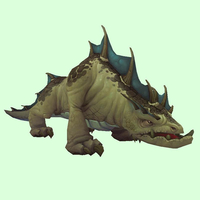 Stegodons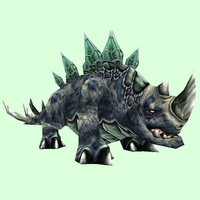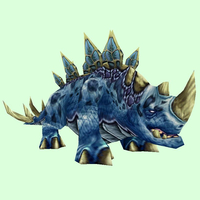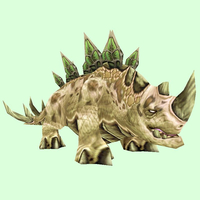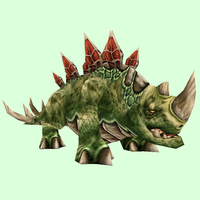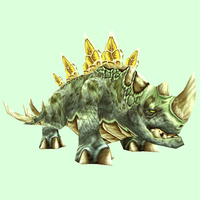 Spiny Basilisks
A wicked new spiny model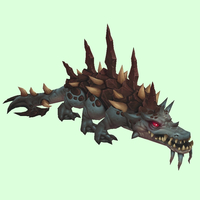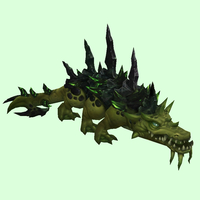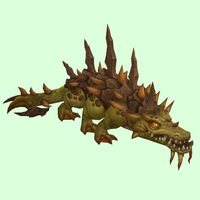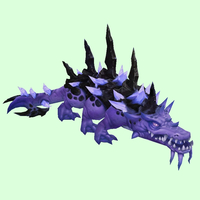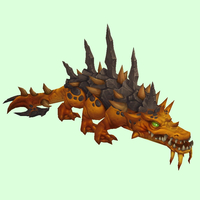 Bears
This model is being used as a complete replacement of the original model (your current pet will switch automatically), except for a few rares which shall retain their retro look. Initially this model had a pronounced back problem, but this has been fixed! The protruding goatee was reduced as well, but is still present, and the "black" skins were darkened, though they still look brown instead of black. So while there are still concerns that they don't resemble the bears they're replacing, the current incarnation is still a vast improvement over the original and is quite attractive when not viewed in terms of a replacement.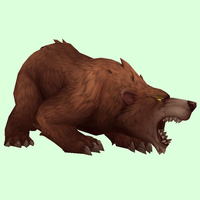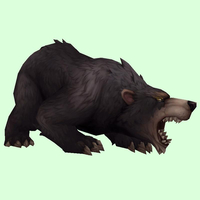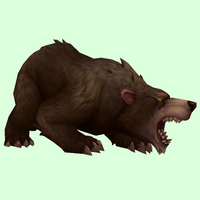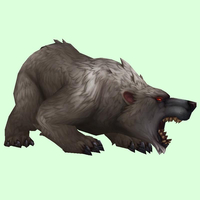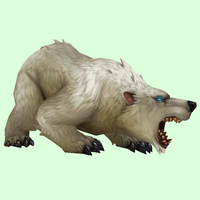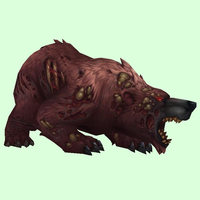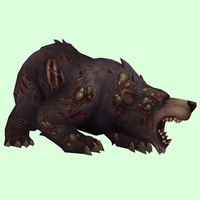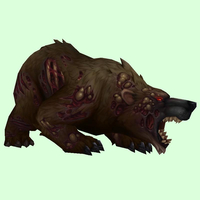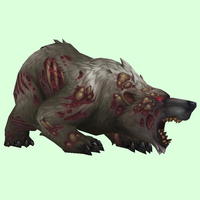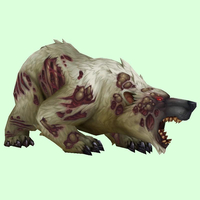 Eagles
Very subtle, but lovely, updates/replacements of original model. On first glance the top and bottom rows look identical, but the bottom row is actually a higher quality model to the top and has minor changes in skeleton structure. View the large images in separate tabs and flick between them to appreciate the difference. At this stage I'm unsure which model(s) are going to be used for tameables.
Eagle2: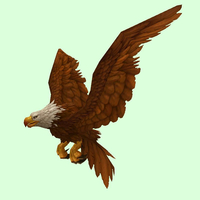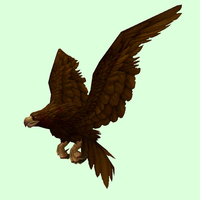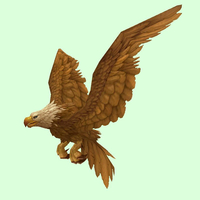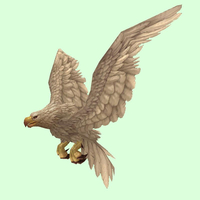 GiantEagle: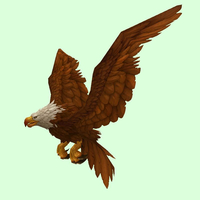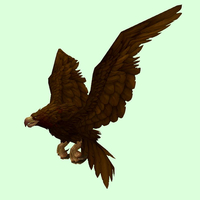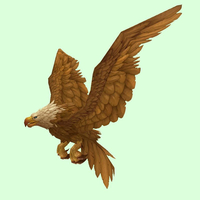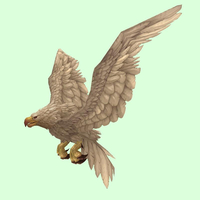 Sentinel Owls
Lovely new model with gorgeous colours. Not a replacement for the original owl, but something for the Broken Isles.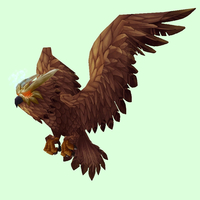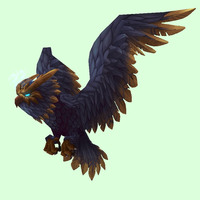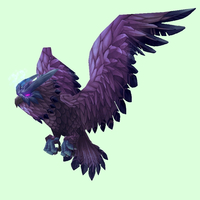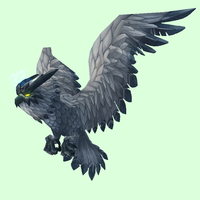 Ravens
Lovely update. It's being used to replace older Ravens in the world. I'm yet to be sure if all of them have been replaced or just some.
Rocs (maybe?)
These prehistoric-looking birds seem to be a cross-between a dread raven and a dreadtalon, with whole lot more spines. They definitely have the dreadtalon tail, which wags back and forth while they idle. Maybe they'll be in the Carrion Bird family like the dreadtalon, too. At first glance I thought they were just a dread raven with a new head, but there's a lot more to them than that and I'm rather fond of them. In addition to the four natural colours, there's a special "Nightmare" one.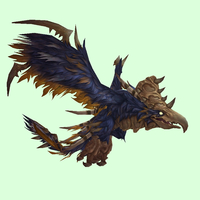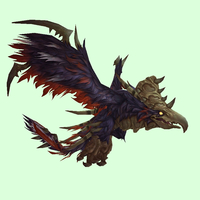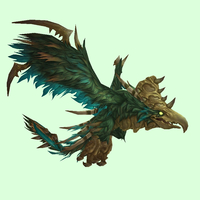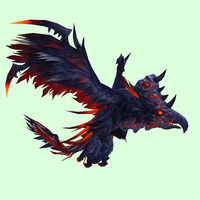 Nightsabers
Non-magical skins based on the same model as the mana sabers. So far all are fairly basic, solid colours. It's a lovely model, but I hope they do some more complex textures for it as well, as they're all a little monochrome.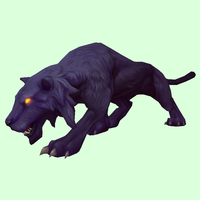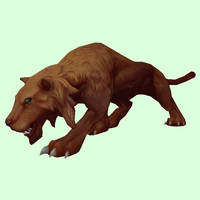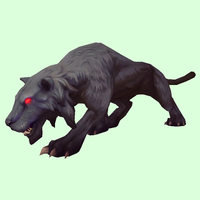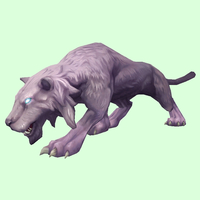 Falcosaurs
These do not appear to be used anywhere in the game in 7.0, though that could always change.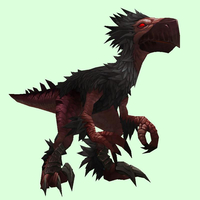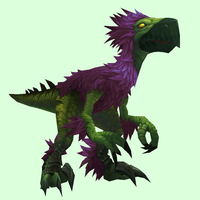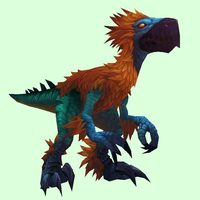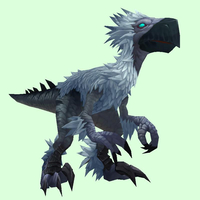 Crystal Scorpids
There are three colours of this beastie: red, green and blue. Unfortunately this model is
unlikely to become tameable
as it is. The tail and some other parts, such as the feelers, are in separate model files, which are linked together by the game. Apparently this composite style of model is unsuitable for taming. We can always hope they make a stand-alone version.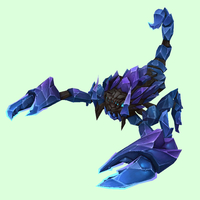 Fire Scorpids (Maybe)
This model has existed since Cataclysm, but has only been used for evil Druid NPCs. Legion datamining reveals this model being used by a tameable beast. Hopefully this is intentional! Previously (in Cataclysm) the model was only used for shape-shifting corrupted Druids.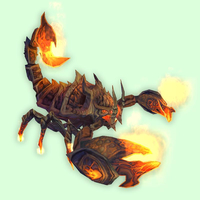 Mana Wyrms
The new mana wyrm model seems to be a simple update of the original, which suggests they may replace the old mana wyrms with this one. But so far I think they're still using the old model around the world, at least on the existing creatures. So maybe it'll only be for new creatures in the Broken Isles. One of the original colours ("white", which actually more silver and peach) doesn't seem to have received an update yet, and they couldn't completely replace the originals until that one is added.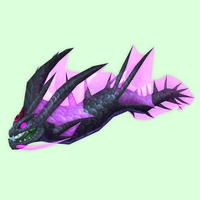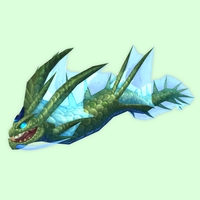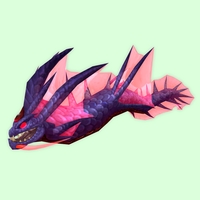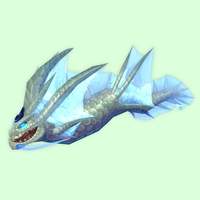 Spiders
A wicked new model with four colours. In addition there's a "Nightmare" version that seems to be based on the same model. Unfortunately these are likely to remain demons only.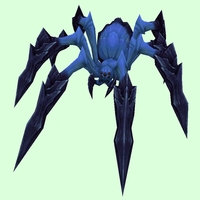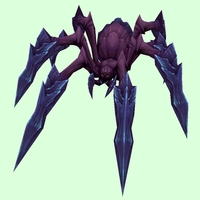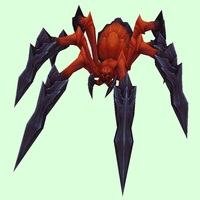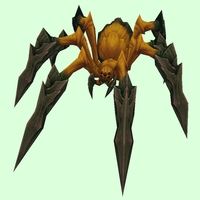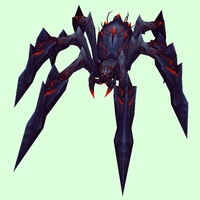 Moose
Moose are tameable in the Stag faily. We've known this one was coming from pretty much the beginning, and it's great to see the model up close. There are four standard colours, I love the white one.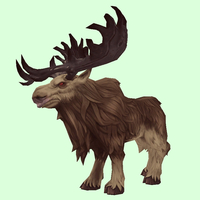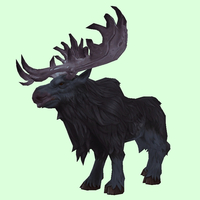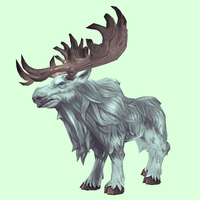 There's also one "ghostly" type, which could easily be used for a new spirit beast. The current image is missing some purple mist effects: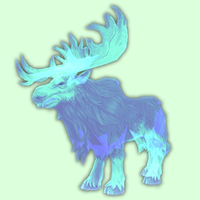 Stags - Broken Isles
There's a new stag model which is almost identical to the Pandaren model, except for: (i) no swirly patterns on the skins, otherwise the skin colours are the same, and (ii) the stance / animations are a little different, this model is more upright.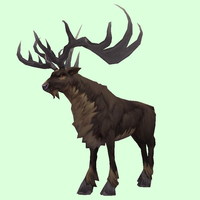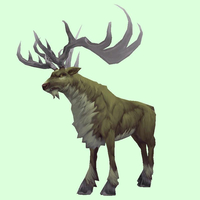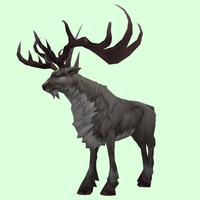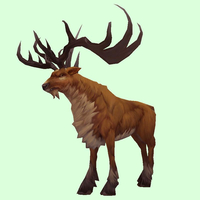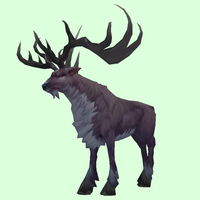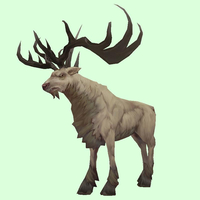 Does - Broken Isles
This new doe model matches the new (and Pandaren) stag models colour-for-colour.
They WILL be tameable
(confirmed)!.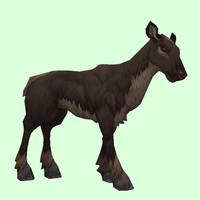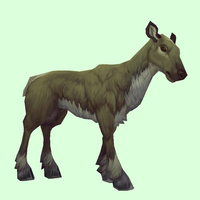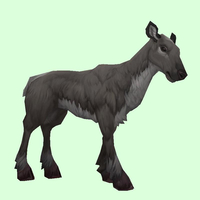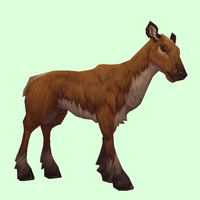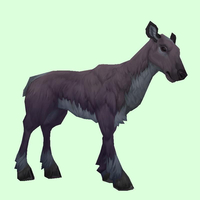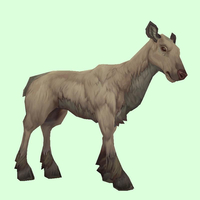 New Worgs
A cool, tough-looking new wolf model that comes in a regular and lightning version. Personally I find the skins for it a bit monochrome, like the nightsabers, but it's still a lovely model.
Regular: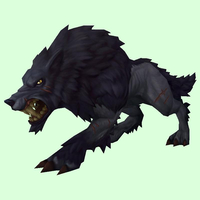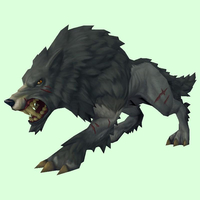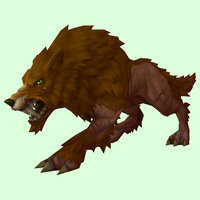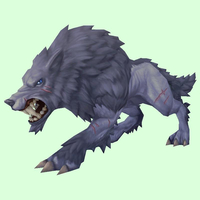 Lightning:
The lightning model is used for Hati, the wolf summoned by the new BM gun artifact. Presumably different colours of worg will match different gun appearances. Regardless of their primary purpose, we can always hope they appear somewhere as rare tameables. Note that this model has extra glows on its mane fur that don't seem to be showing up in WoW Model Viewer.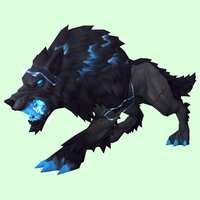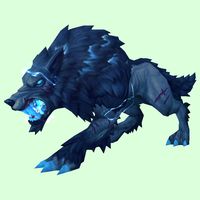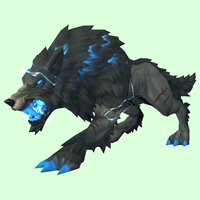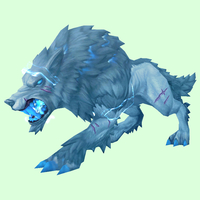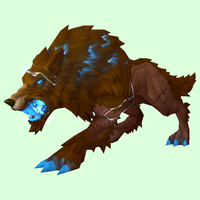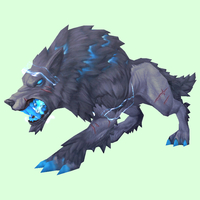 New Skins for Older Models
Core Hounds
There are new skins for a green core hound, using the updated model introduced in Warlords. The model hasn't yet been flagged to allow the new skins to be displayed, though they are clearly designed for use with it. Hopefully we'll see updated green core hounds, however! Note that the proper fire colour for the green has not yet been set, so I've removed it entirely for this image.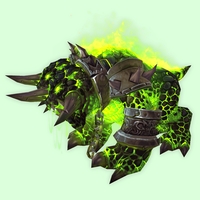 Draenor Boars
Two new boar colours so far. One a more natural colour and the other a mana-infused purple.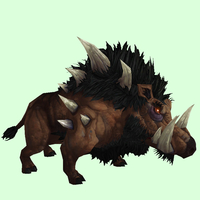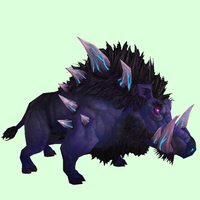 Hook Wasps
One new colour, "Nightmare". No need to guess where it will appear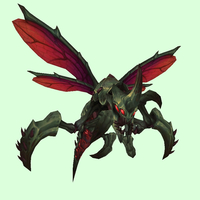 Draenor Wolves
There are two new specialty versions of the Draenor wolf: a frost and a lightning one. These seem to be intended for Shaman minions, but we can always hope they end up as tameables as well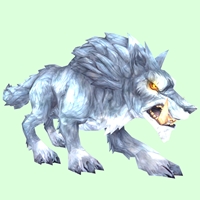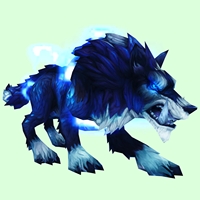 There are also three lovely new Autumn colours for the Draenor model. All have corresponding mount / armour colours. These (or at least some of them) seem to be used in the Broken Isles.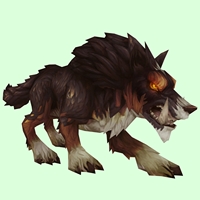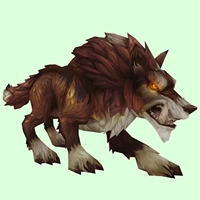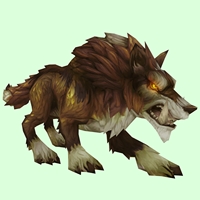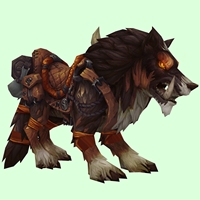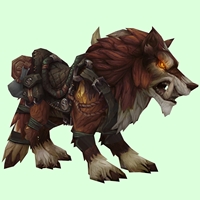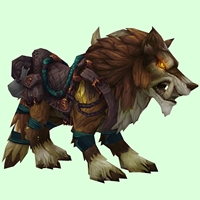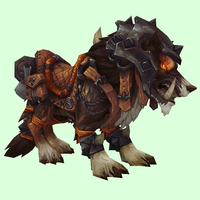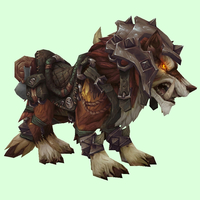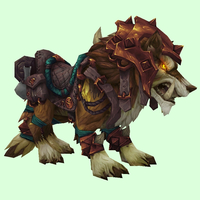 Spectral Saber Worgs
There are four new colours of spectral saber worg. They use the old skin format and so look less smooth than the newer models. It seems that they were created to be used in conjunction with varying colours/styles of the BM gun artifact, which summons Hati, but that role has now been assigned to a newer model. What will become of these (admittedly lower resolution) beauties? Hopefully they'll find a home somewhere!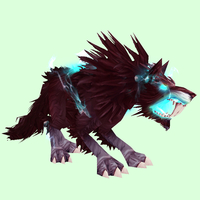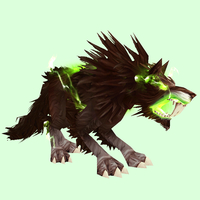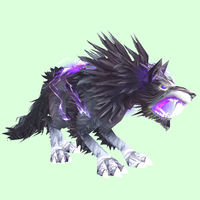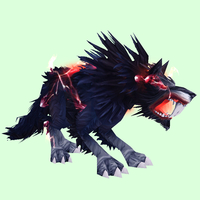 Other Interesting New Models
Maybe some will be tameable but we have no evidence for any of them being used by Hunters at this point.
Multi-headed monster hounds ("Guarm")
I previously received information that this multi-headed hound is intended for a special boss and won't be tameable. But things change, and since there are four colours hopefully one day they'll add more to the game. If so, it'll be interesting to see if they become tameable, and if so in which family. Perhaps they, and core hounds (including the furry dog and void hounds) and other demon hounds could combine into one new "occult hound" kind of family?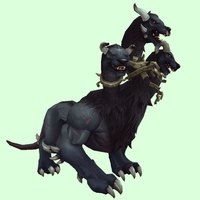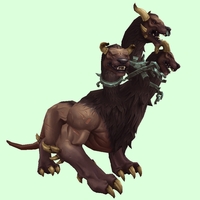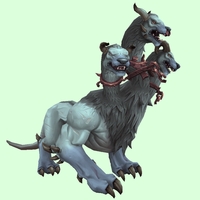 Hippogryphs
Some lovely new colours.
Note that the last colour does not seem to be currently attached to this model
, it's the original mount skin from MoP. It should be used, however! I hope they also make a white one, or something surprising

When idle they still display the boxy wing-fold thing of the MoP mount, but it's hidden in these flying shots.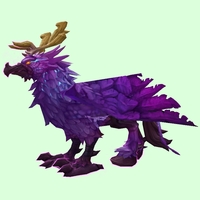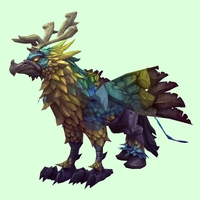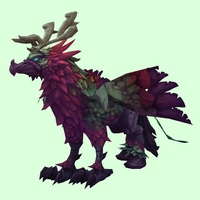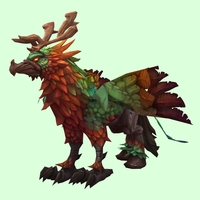 Owlcats
Because of its hair braid and the link to Druid themes, we initially assumed the owlcat model was a new Druid form. But it's actually a wild beast and, while not currently tameable, it has a diet. They're very cute creatures and would make pretty cool new tames. Maybe they'd have their own family, but their features also suggest they could be a flightless relative of the hippogryph and gryphon. (Note, wild musken also have a hair braid, so it's probably fair to look past that part and assume that the Druids of the Broken Isles are simply fond of running about and braiding the hair of their native fauna

).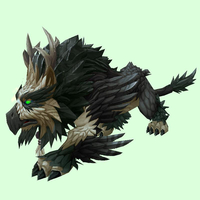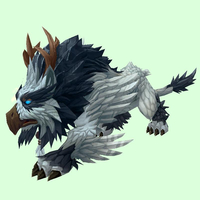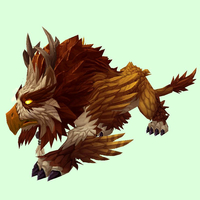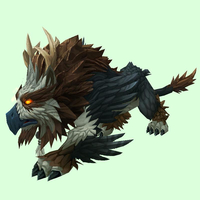 Unicorns
We have no idea if these amazing new unicorns will ever become tameable but they look like they'd be savage fighters!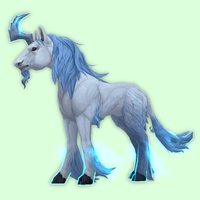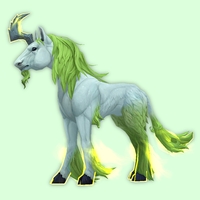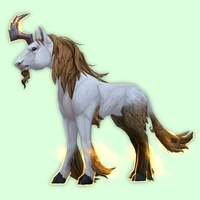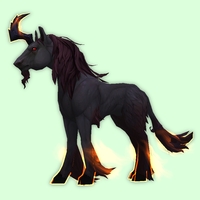 In addition there are six colours that could be added if the skins from the mount were used on the wild model. The skins are identical in format, but different in colour: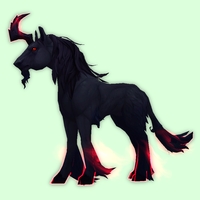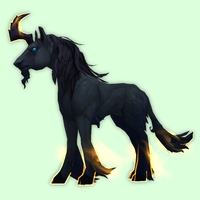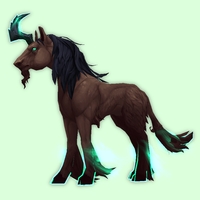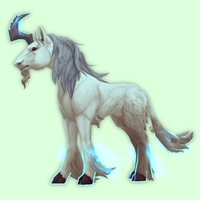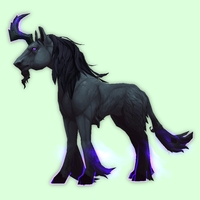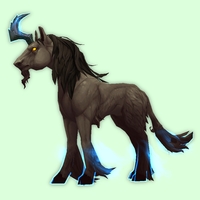 Hellhounds
Two new models, both lacking the fiery effects of the original Cataclysm model. "HellHoundSkeleton" has no particle/fire effects. HellHoundFire has a mild, green fog.