K so the patch finally applied.
1) Ban'thalos is normal owl-sized now.
2) Sporeling Snacks are now gray items

and apparently pets hate them now.
3) The graphic settings got fixed, so TerrorP looks normal again.
4) Kiblers comparisons. Unfortunately Banthalos was hardly the ideal subject of such a test. Only one Bit on me

Normal: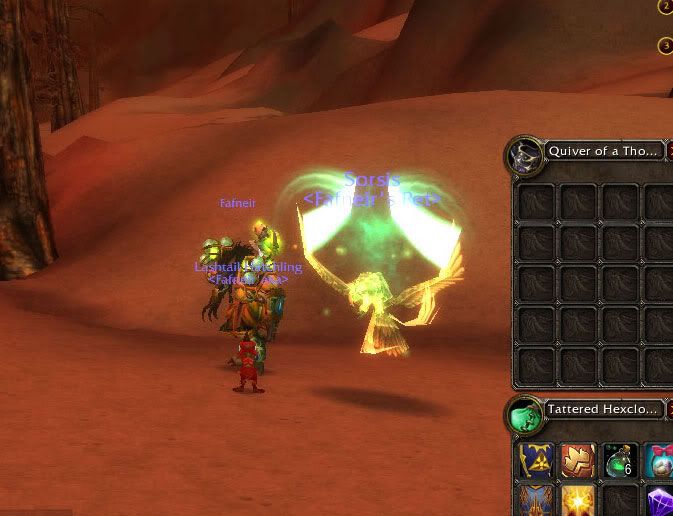 Bestial Wrath:
Bestial Wrath + Kibler's = didn't notice any change
Kibler's only = ~20% change?
A really lazy side-by-side of #4 and 1 showing lines from the eyebrow to the tip of the beak. It's definately a significant amount, but not as visible as TBW.