It's not the massive expansion of Cataclysm stables, but undoubtedly, quite a few stables will be shaken up, due to buff changes and the fact that families can be any tree now.
If you need the grid of 25,
Veph's template is here
.
Here are my current revamped stables:
Kalliope
Kallimon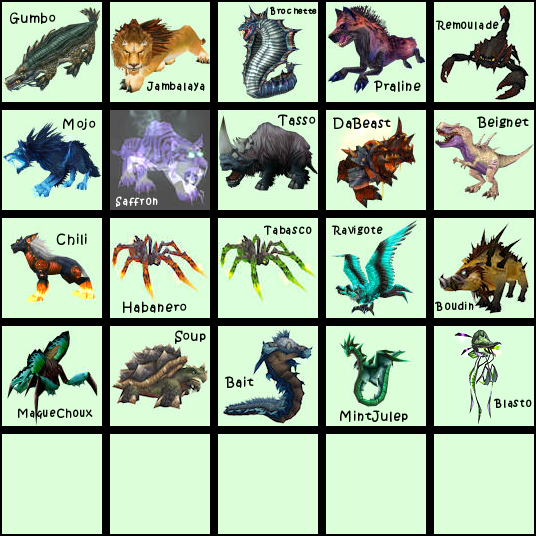 And for those interested, I have related blog posts for both
Kalliope
and
Kallimon
.

Updated for Hippomenes's new look.