So....here in the <Petopians> guild on Nesingwary, we like to give out Netherweave bags to new members and alts. Everyone LOOOOOOOOVES lots of bag space!
Well, we were running low on bags, and with pandas and monks on their way, we were going to NEED bags. So....a contest was started! Just about a month was given for people to donate Netherweave cloth to the guild for use in bags!
Here I was figuring I'd be able to maaaaaaaaaybe make 2-300 bags tops from donations.
......I was WRONG. Dead Wrong.
The donations FLOODED in. I needed to have a completely seperate toon with a completely seperate guild bank, personal bank and personal bags handle all of the netherweave in bolt form.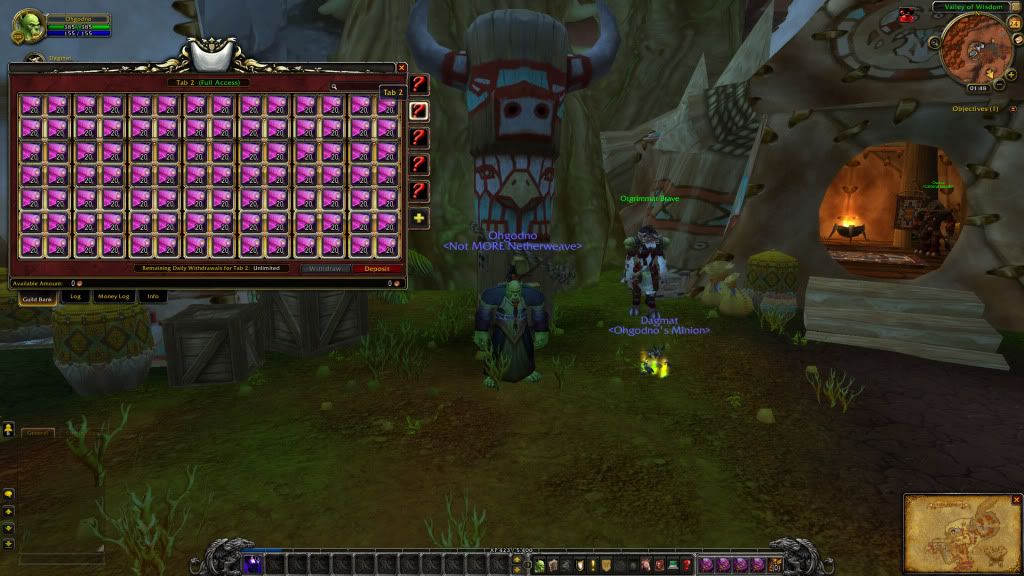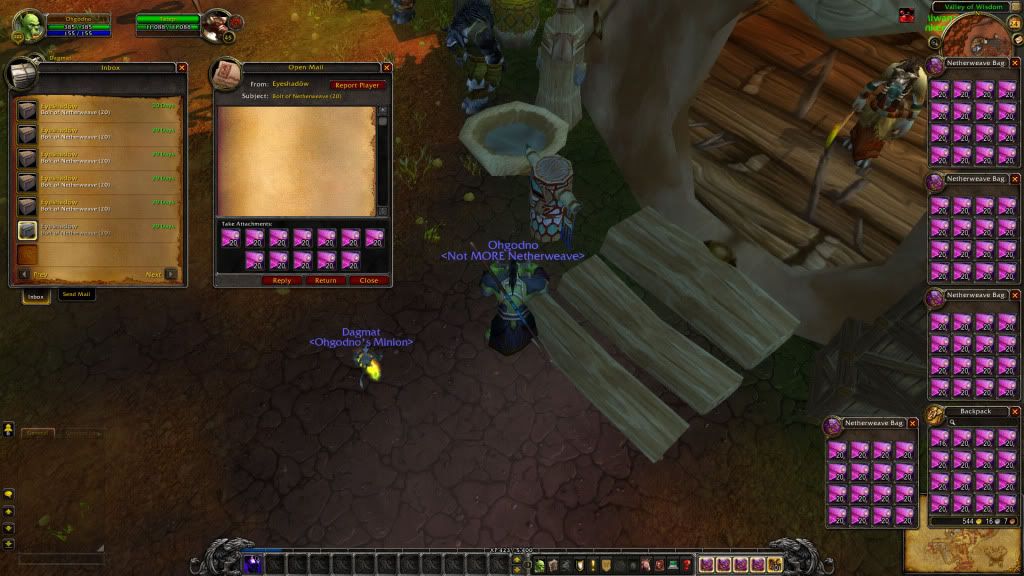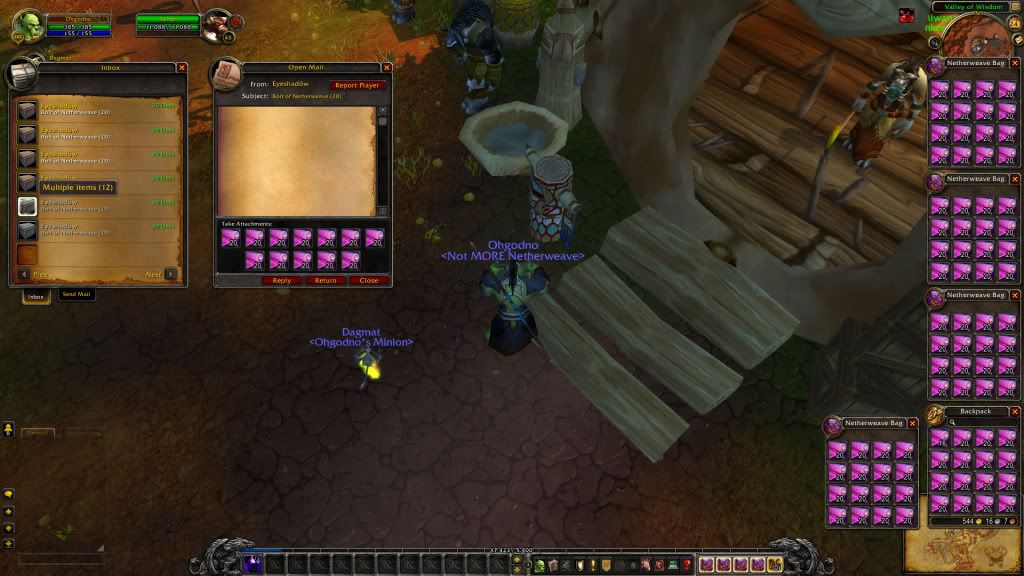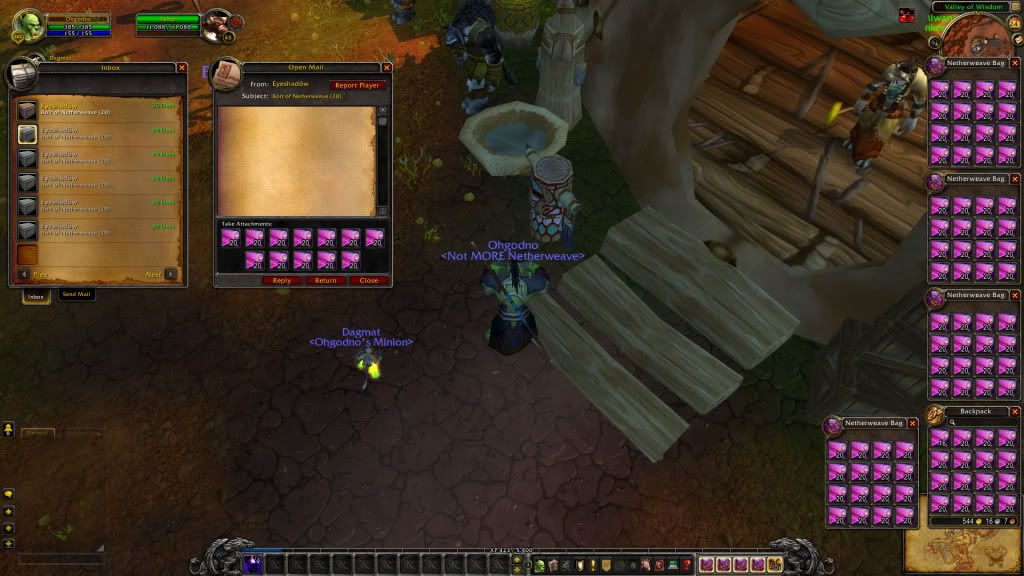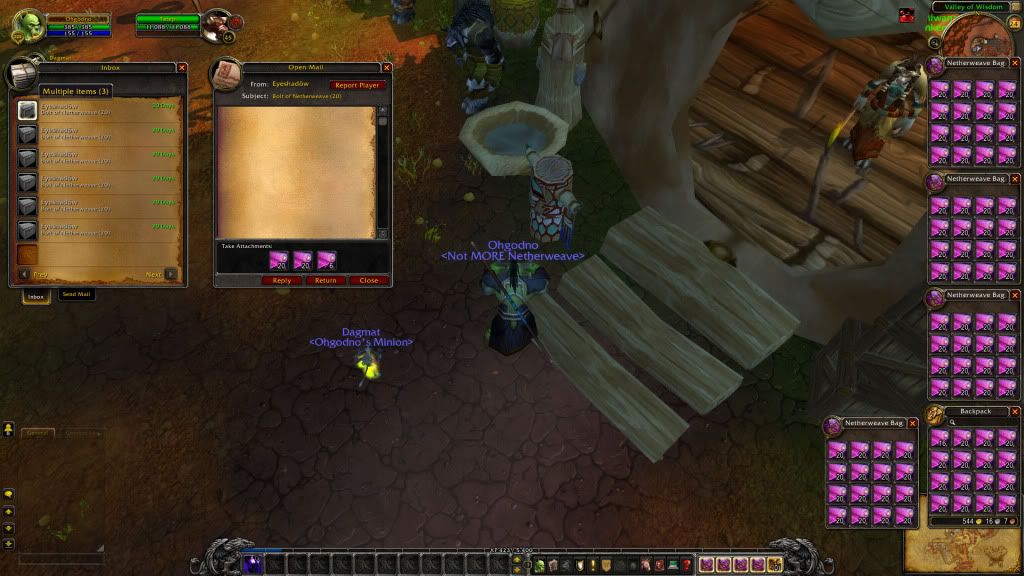 We ended up having OVER 75K cloth donated! The top 2 went ENTIRELY overboard, donating 29 and 30k cloth respectively.
I LOVE YOU GUYS!!!!!
......even though I never want to see any more netherweave again......