I don't think I've been so excited about so many new 'mons in a long time. I don't have room for 2 set teams of 6 within my two games for all the new ones and new forms I want.
I do have a few gripes: I wish that Alolan Marowak wasn't so useless. It barely has any STAB moves, and its Ghost-Type replacement for Bonemerang requires a move reminder to learn, due to it learning 1 level before evolution. Frustrating to say the least, especially since that was such an excitement for me on announce.
I've found myself actually struggling to beat some of these Trials/Totems. Which is refreshing. I'm not sure if the level progression is better suited, or if I'm used to doing dream-team runs with bred and traded (thus extra exp) 'mons, but I'm almost struggling to keep my team alive. I'll definitely have to do some extra training as I continue through the story.
The Ultra Beasts are WEIRD, and I LOVE IT! I just encountered the first one, so I'm going to try to not spoil much, but also in discussing them, please try to avoid spoiling passed that point as well. They very much remind me of Deoxys. The whole "other dimension/world" thing is giving me similar vibes to the outer-space alien that is Deoxys. It definitely blurs the line as to what is a pokemon. The game discusses hunting tactics of other pokemon towards their prey pokemon, which then begs the question: do humans "eat" pokemon? There's meat in the Anime, iirc, and despite early games mentioning real-world continents, countries and animals (thinking of the haunters swarming elephants in Africa), there's been very little mention of non-mon creatures since. Are humans in the game an advanced pokemon? Are they other-worldly? Obvious there are some hints about the creation and lore of the pokemon universe, but if there are extra-dimensional and extraterrestrial creatures that we capture and use like pokemon, but obviously are not "pokemon" in respects to earth, then where does the line blur, and are all pokemon essentially animals? How did grass pokemon come about, while we have very obviously non-pokemon plants?
Sorry for the rambling rant, just a lot of stuff that I'm curious about now that the game has released!

_________________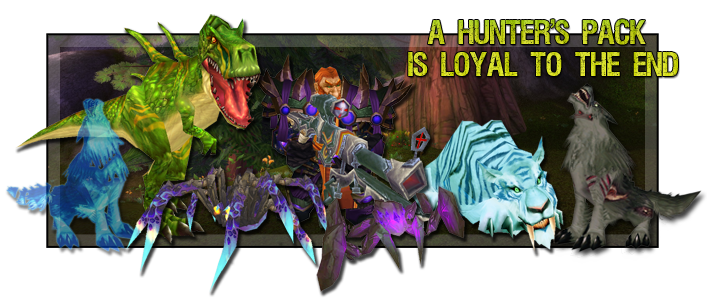 Sig made by the Wonderful Serenith!
"You cannot judge me, I am Justice itself! We were meant for more than this, to protect the innocent. But, if our precious laws bind you all to inaction, then I will no longer stand as your brother." - Tyrael