Peridot wrote:
This hurts my soul.... *lays down*
I'm sorry

It broke a few of my guildies too. Congratulating me when the new little message popped up only to find out I already had it. Whoops.
Shelassa wrote:
I hate when stuff like that happens ;/
Hopefully, you will get that pesky dragon soon and will never, ever have to go through Spine of Deathwing again!
Knowing my luck I'll get it, celebrate to not have to go back... then Raiding with Leashes V: Cataclysm comes along and Lifebinder's Whelpling will drop from Madness :'D I seriously feel bad for those who farmed Invincible for ages only for RwL IV to come out soon after.
Thank you

SpiritBinder wrote:
Errrrk, you're stronger than I.

I still have a second Old Zg Raz Raptor in my bank I just can't let go of... it hurts too much.
Aaaactually I chickened out and he's now chilling in my bank along with a White Hawkstrider and a duplicate Grinning Reaver and Argi I somehow got. Awesome that you managed to get 2 old ZG raptors, I'd hold onto the spare dearly as well. Managed to get one of my own but missed out on the tiger

Lupen202 wrote:
I'm in the same boat. Roughly 130 dragon soul runs, and no handmaiden. I've gotten zero duplicates though surprisingly ... Only duplicate I've ever gotten was alysrazor when I still needed rag. But luckily my friend was there to take it... Even though he doesn't play anymore or care for mounts. ><
Uff yeah it gets to you after a while. Interesting that you've not had any dupes yet and dear whatever matters I hope you don't get another Blazing on heroic. I was super, super upset when I saw reins only for it to be the wrong one. Twice. I feel you on the friend as well - Experiment dropped on my guild's first Ultrax kill and someone who doesn't play any more or care for mounts got it. Same with the first Handmaiden I saw, back when it was 100% drop rate. Never heard from the winners again.
_________________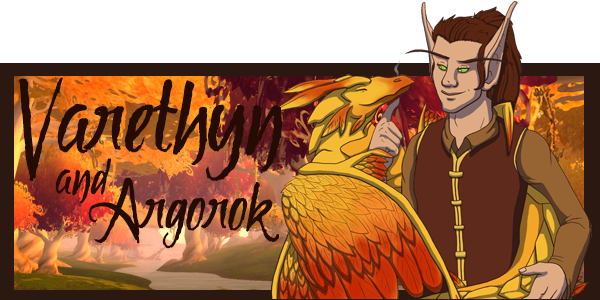 Thanks Kamalia for the awesome sig! Avatar by me!
Check out PetEmote here! | Visit my Flight Rising lair!