I would actually love another sig from you, if you don't mind! I've got a Horde toon that I'm actually seriously playing for once, so it would be great if I could get a sig of her and her pet, Toxic.
Here
is her armory page, and I'll attach a pic without the hood on too.
I don't have anything concrete in mind, but I did think it'd be kinda cool to do a somewhat Skyrim-esque thing where she's like...camping? Maybe not the right word for it. She's got leatherworking, skinning, fishing and cooking, and I thought it might be fun/cute to have her cooking at a campfire with a fish rack and a hide rack nearby, and maybe a tent? (Might even be fun to have the props actually from Skyrim but idc how feasible that would be, so I'm not dead-set on it.) Her pet Toxic can be sleeping or stealing some food or whatever, idc, as long as he's in it.
If that's too difficult to pose or find props for, then I don't mind a "standard" sig with just Freida and Toxic and maybe their names, with the backdrop someplace like Ghostlands or Silverpine Forest.
Gear-wise, I generally prefer helmet-less since I spend so long on hair style/color. I have a hard time finding shoulders that look decent on her too. They're usually really large too far down on the shoulder, so I usually go without. Her current gear in wowarmory is fine (though I'm not in love with the boots), unless you can find something Forsaken/rangery that you like better. As long as it's not all crazy-looking with glowing spiked unicorns everywhere, I'm usually cool with whatever you come up with.
Thank you m'dear! Oh! And if I may have an avatar, that would be lovely! Gotta get my Horde girl in there.

Hair pic (in the most glowing awful place ever, of course)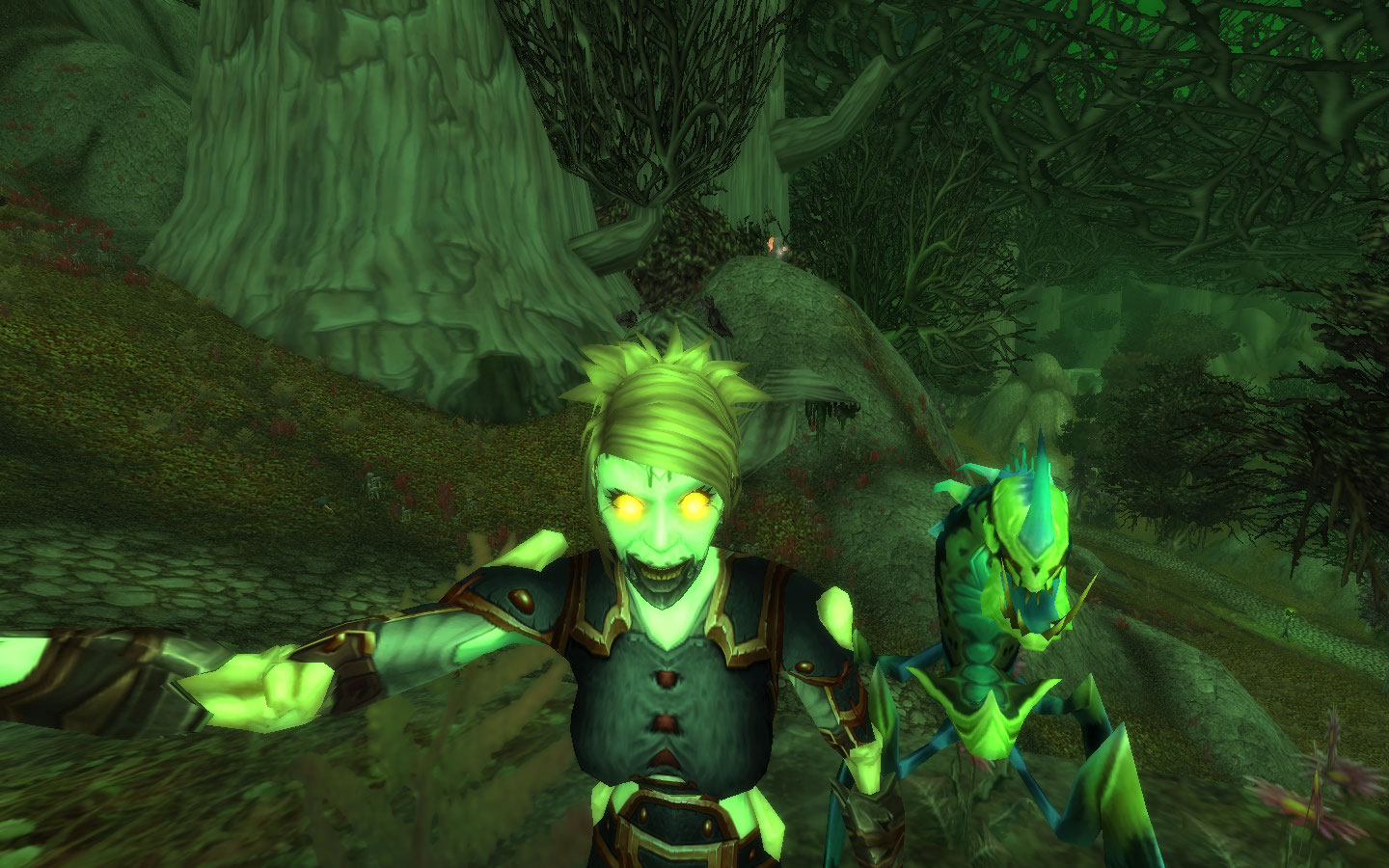 Better shot of the hair color