Obviously, you're doing something wrong as your posts show no signature.
I just noticed that you have only 8 posts so far. Might be there is a "at least 10 posts before signature" policy in this forum.
Otherwise, you may find it in your
USER CONTROL PANEL
(upper right corner of the website) under
PROFILE
(menu on the left, see image).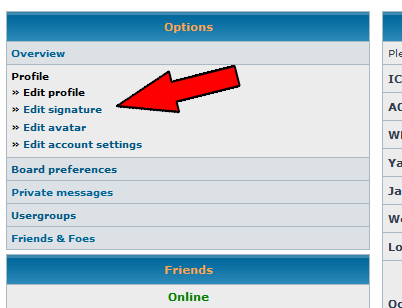 Hope that helps.