My final post for tonight is Freida's fifth pet, and one that has become my main Tenacity pet (I'm old-fashioned and like to keep dedicated specs). There's nothing particularly special about this guy, he was just a standard mob out in Shadowmoon Valley, but I really liked its coloration. I've also always had a fondness for the vanilla boars. I love their skeleton and animations (not a fan of the direhorn skeleton from WoD), even though graphically they aren't the most impressive. The name didn't come to me immediately, and I wanted to name it Spawn at first. However, that name is taken, so my brain went from Spawn-->Darkspawn (from Dragon Age)-->"The Chantry teaches us that it is the
hubris
of men which brought the darkspawn into our world", so I named him Hubris.

Also, it kinda looks like Pride demons from the series, and hubris is just excessive pride, so it all fit. I use this pet pretty often, and he's almost always in my active slots, especially when I'm questing. I'll probably get a more "tanky" tank when I get into more difficult content (i.e. a pet with a shield ability), but for now, he does just fine. I was able to do some of the more difficult quests in Northrend with him, so I've no intention of stabling him in the near future.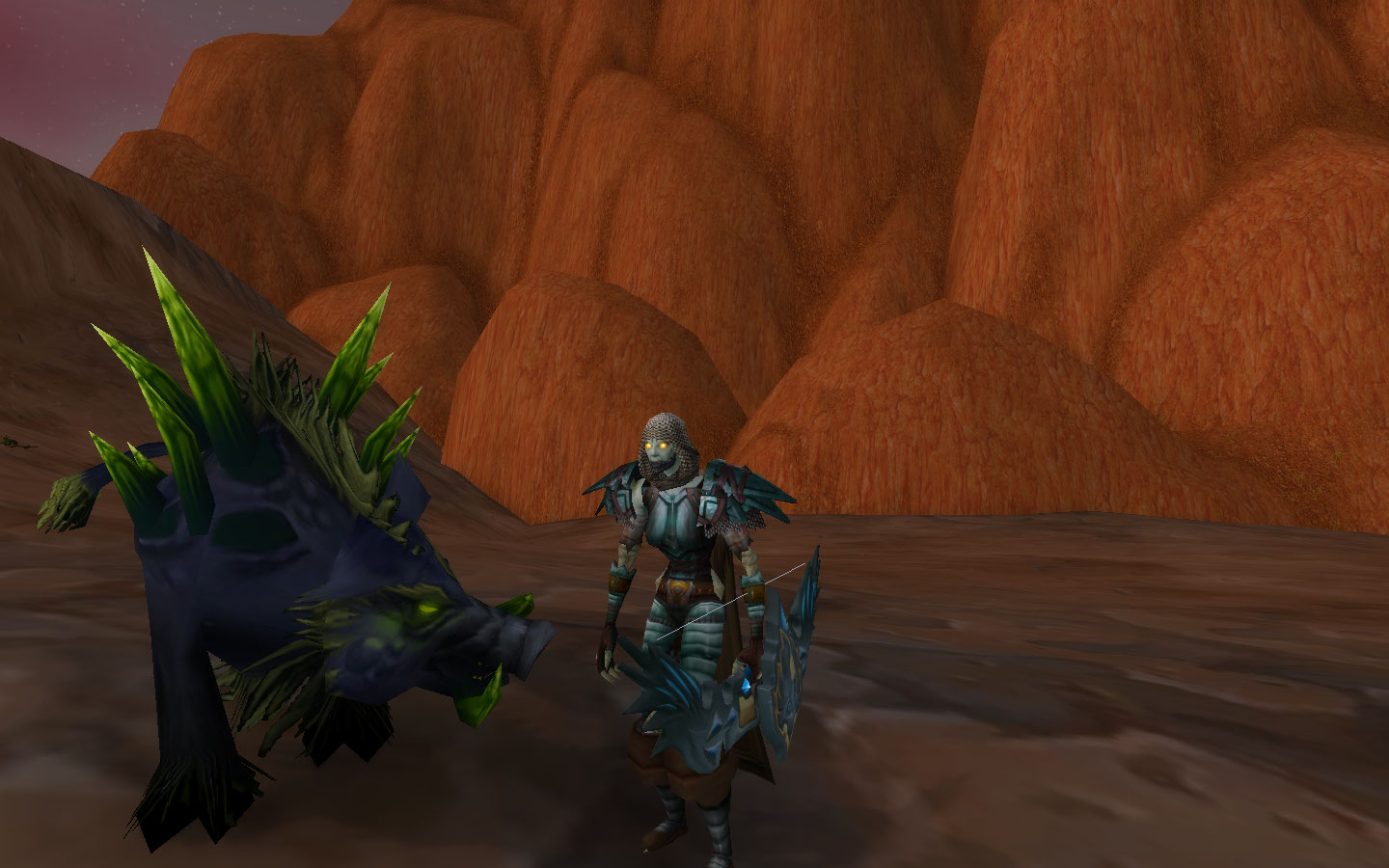 _________________
Signature and avatar created by Serenith!
Year of the Unicorn RPG Dice on Kickstarter!
Slickrock wrote:
Given their current trend, we'll probably get a spirit toucan that farts loops.