So, that about wraps it up for things we suspected were in-game. I think we've found them all. Well done community!

What else is there that could appear in the future?
We could be pretty sure that the
Spectral Wyvern
will appear at some point. But at this point I don't think there are any NPCs in the database that could be hidden in the game as tameables, unless we missed one.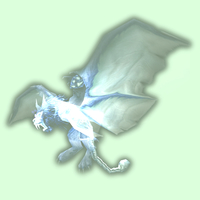 There are also the fancy new (well, new in Pandaria)
Gryphon
and
Wind Rider
models. No tameable versions have yet appeared. I have a recollection that one or both were missing some key animations (maybe attack?). Please correct me if I'm wrong.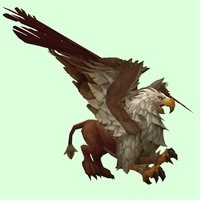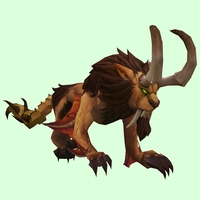 There are two flaming hippogryphs, one
maroon
and the other
orange
, both originally used for mounts. From memory, the reason these can't be used yet is that both currently exist only as mount models. However the skins for both are "natural" - they don't have harness or saddle painted on - so a flaming model could very easily be created without the saddle geoset (like the images we have up). Looking back, it's kind of a shame that the maroon one (from the TCG mount) wasn't updated to be as flaming as the orange one (which was a simple rep item) when it was created. The TCG one (which costs a lot of money) isn't nearly as flashy.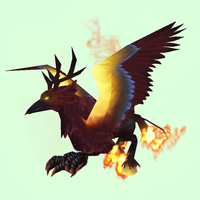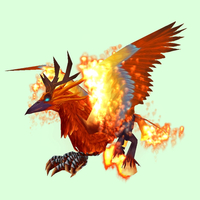 Finally, there's one more new-model hippogryph skin in the database, the
bright orange and green
one, but it also can't be in the game yet. This skin was used on the RaF mount back in Pandaria (the first use of this new hippogryph) but was never copied to the new hippogryph folder. To do so would take almost no time at all and the skin fits perfectly on the new model. The weird thing is that the RaF mount and the new mount models are virtually identical, and the new non-mount model uses the exact same skin files. Like the new stags (which are virtually identical in shape to the Pandaren ones), I have no idea why they created a new model name and folder if it's identical to the original, but there you go.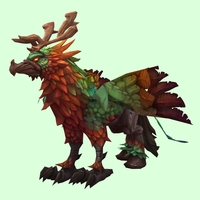 _________________
Shaman avatar by Spiritbinder.