I don't know if many people here play RimWorld but in case you don't, it's a colony manager/simulator where you assist your pawns to create a brilliant base on an unknown rim-world. Your pawns arrive there by different scenarios but the main goal is always the same: survive long enough to research how to build your own spaceship and ride it back into space. All the while you're beset upon by opposing factions, mad animals and the world itself. Planets are randomly generated based on seed and each planet has hundreds of unique map tiles for you to settle in.
There's a massive modding community for the game creating mods that provide quality of life changes, texture packs and even new races beyond the default humans. I personally have around 150 mods currently and would have more if my computer wasn't threatening to blow up on me

To the point, one modder has decided to
introduce the races of World of Warcraft to RimWorld
! It is largely work in progress with only a few races (night elf, blood elf, high elf and orc, along with some Azeroth-flavoured backstories for humans) implemented as yet, but they fully intend to add every main race, possibly extras such as the Scourge, armour and weaponry based on those from WoW and eventually some WoW beasts alongside.
I have offered my hand in helping this mod to grow by supplying backstories for the new races and am even attempting to recreate some creatures in the RimWorld style. For my first attempt, have a red hawkstrider!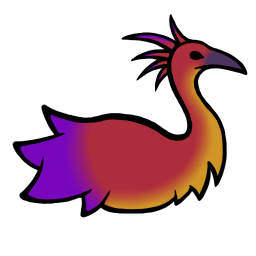 We're focusing on racial mounts for the moment with my next project (I seem to have loads of those now...) being horses and, by extension, Quel'dorei steeds/unicorns.