Kalliope wrote:
Tamable ghost boars on live!

viewtopic.php?f=3&t=10330
Mania, I made a couple screenshots with WMV, and then set them at 75% opacity against a white background. I've still got the originals saved, so it would only take a minute or two for me to change the opacity and export if you'd prefer another setting. I did call up the actual NPC on WMV, and it was identical to a Raging Agam'ar. Since the Disembodied Jormungar also shows up as identical to other purple jormungar in WMV, I assumed that transparent beast images on Petopia were the products of image editing.
I made the second pose because I thought that the first one may be showing too little of the model. I wound up liking both poses so much that I'm submitting both! Just take your pick.
_________________
AKA Nazthandol, in <Petopians> (US)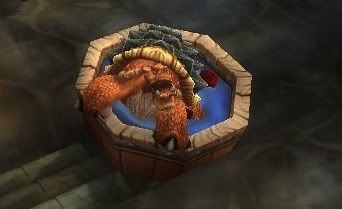 Cute doesn't need an explanation.
_____

Avatar by LupisDarkmoon, and image caption by Kurasu. Thanks!