Myzou wrote:Has the fix been done on the PTR yet?
Yup. It wasn't really clear from the initial post, but that is indeed a screenshot from the PTR. My own tamed baby is now a normal white direhorn.
The wild hatchlings hadn't been up, so I couldn't verify that the babies were still in the wild (though undoubtedly untameable), which is why I'm holding off on posting further myself.

Never mind, they're up today. And they're friendly to players. (So therefore, they are untameable by all.) And...oh my....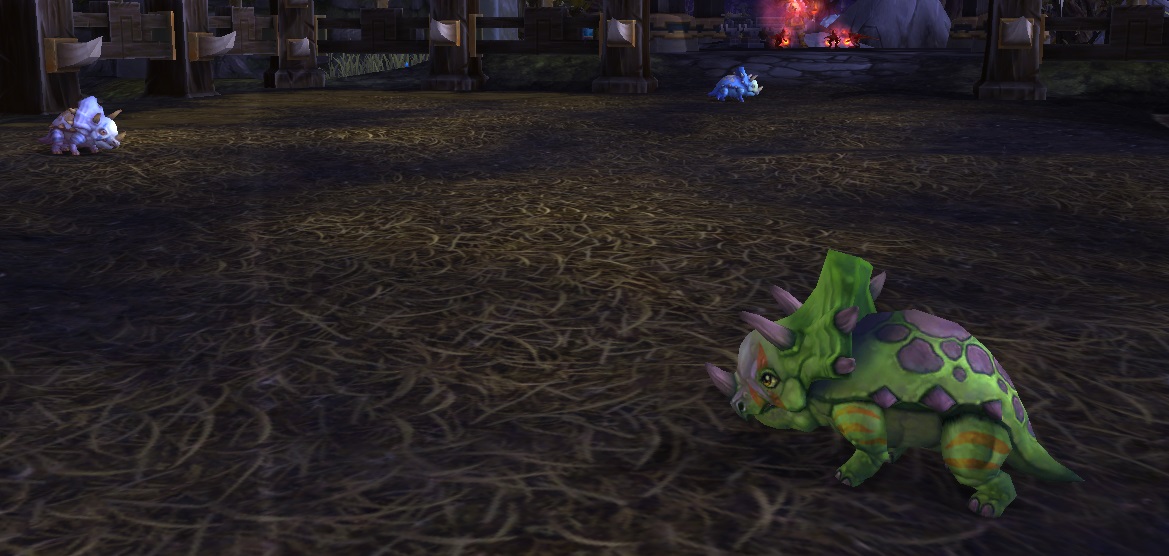 MORE COLORS!