Subject says it all!
Kalliope's two completely new pets are below. Everything else is covered on
my blog recap
because otherwise, it would take up WAY too much space!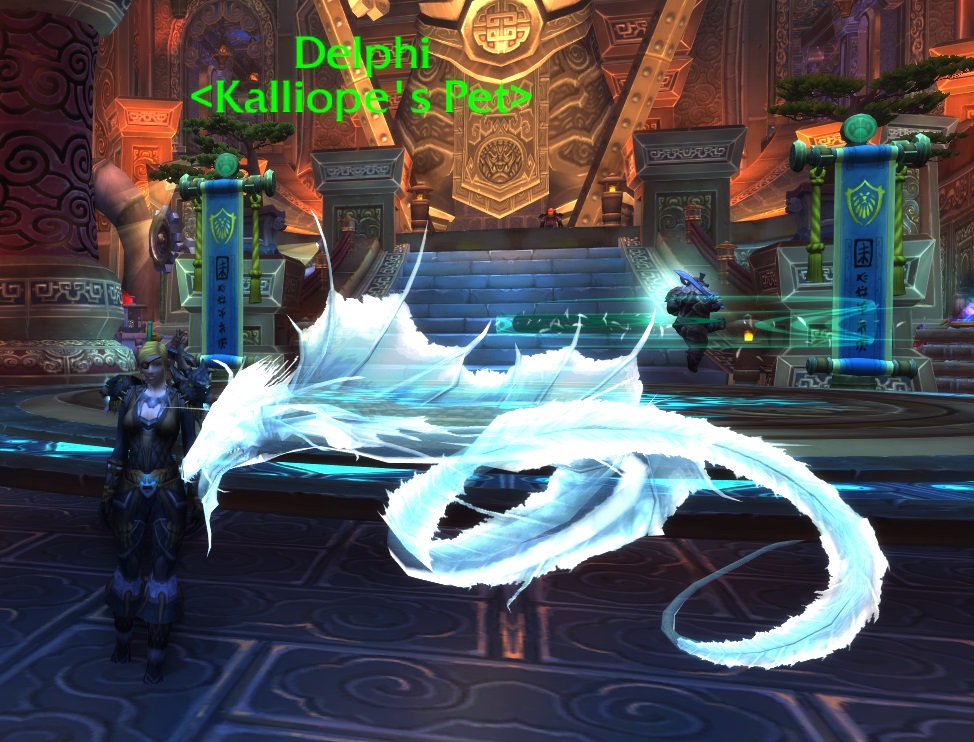 This is Delphi. She called to me after I picked up Tantalus. I had always liked the white arcane wyrms, but when it came to taming one on the PTR, I felt nothing for them. And yet, this gal hooked me from the moment she shrank to my side. Amazing!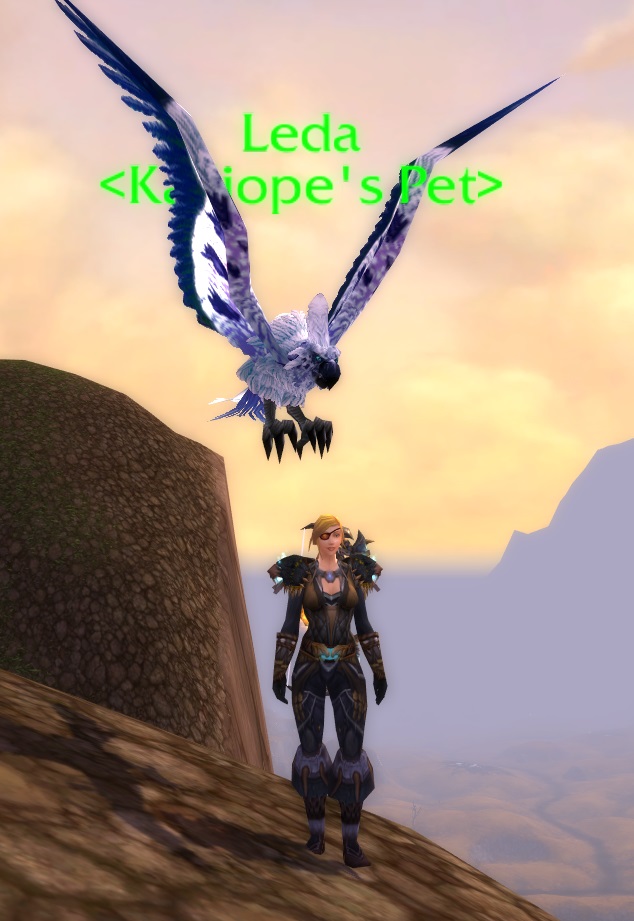 I'd like to say Leda caught me off guard, but I knew before I went into Deadmines to retame Icarus that I was going to see a brilliant macaw up. Sure enough, there she was. And with such massive stables, how could I turn down an opportunity tame of my favorite bird of prey skin? (It would be Aotona, but the eyes are a dealbreaker.) I haven't gotten to know her much, since Delphi won't leave my side (still can't get over that), but she's considerably more relaxing to have around than Circe, who used to be my second bird of prey to Icarus.
Kallimon picked up some grown minipet equivalents and retamed a few oldies in new forms, but I can just put those on my chart.